Portfolio
Invested companies
Our track record in projects of very different types orients us to maximize the value proposals of the startups in which we participate, in search of the optimum return.
Incubator
Wide range of online projects
We are an incubator with over 20 years of experience. We firmly believe in the synergies resulting from the sum of creativity and energy with experience and realism.
Our methodology focuses on improving productivity and sales (P&S), and is especially applicable to projects that require clarification and enhancement of their'venture development'.
We participate in projects in early stages of development (idea or preseed), aimed at non-speculative growth and driven by committed founding teams.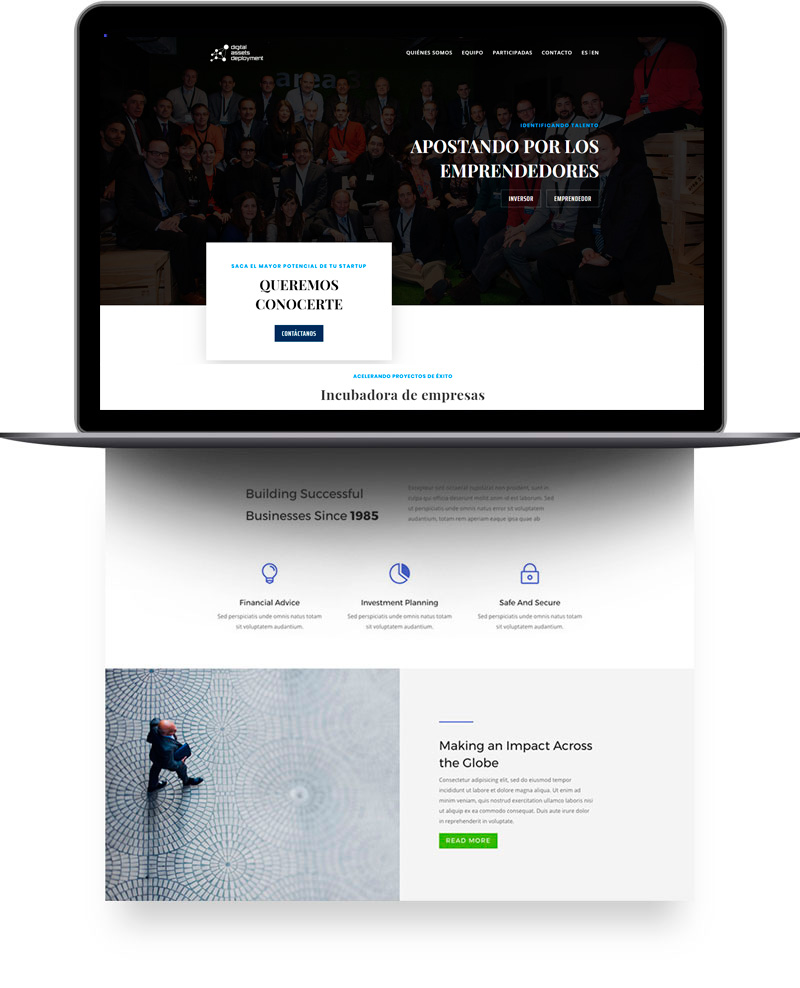 Details
We encourage you to send us your project presentation.
Looking for projects that:
Base your value proposition on a real market need.
Focus your development on achieving the market-produt fit and the brake event in a maximum of two to three years.
Count on a balance of talent, commitment, determination and realism.
Look at international success stories, not just cloning them without differentiation.
Understand investment as a lever and not as a speculative principle.
Have valuations no higher than 1.000.000€ pre-money.
Require the accompaniment and support of mentors with a broad background.
We offer:
Continuous support from a team of qualified mentors.
Support in the approval of technical and commercial documentation of the project.
Advice in key areas of the company.
Networking and contacting potential investors.
Contacting key service providers.
Pre-seed investment of up to €100,000.
Investors
"If you are looking for an investment vehicle to enter the venture capital ecosystem, we would love to explain our model in more depth".
Rodolfo Carpintier, President DaD
Why?

What?

How?

What are we looking for?

Team